Did you know that 80% of all individuals suffer from low back pain at some point in their lives? At times, the cause can be a specific injury. In other cases, the cause cannot be accurately determined. Low back pain is the second most common reason for a visit to the doctor's office (the first is upper respiratory tract infections).
What Causes Low Back Pain?
The spine is a complex structure made up of bones, joints, ligaments and muscles. It can be injured in several ways. It's possible to sprain ligaments, muscles or get a bulging or herniated disc. These are just some of the factors that can lead to low back pain. There can be times when the simplest movement (bending down to pick up a pencil from the floor, picking up your child) can lead to severe pain.
Will My Back Heal Itself?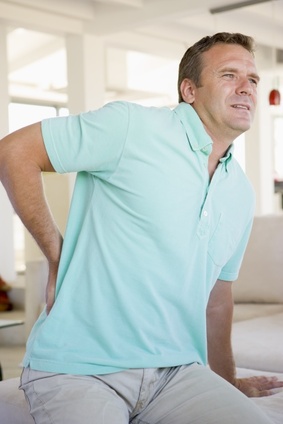 Unlike muscles and bone, the lower back is a complex part of the body that does NOT "heal" on its own. It is critical to identify the underlying cause (which is where we help you) so that you can get long lasting relief.
The persistence of low back pain was revealed in a study by Hestbaek and colleagues in 2003. The study revealed that back pain lasted longer than 30 days for over 33% of people who experienced low back pain. Also, very few people (9% to be exact) with low back pain remained pain free after 5 years.
This highlights the importance of an evaluation from a licensed physical therapist, which is exactly where we come in to help you.